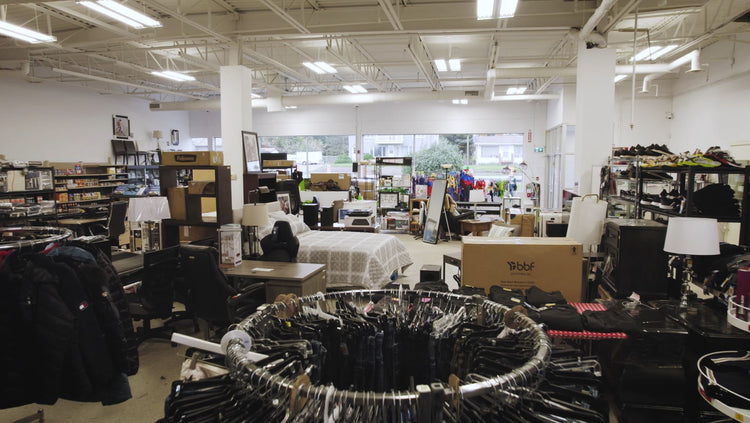 la Source des Aubaines
About Us
la Source des Aubaines is a liquidation center of goods from large -scale stores that allows you to save real savings on articles of major brands.
Our 3 locations, 74 Boulevard Gréber, 914 Boulevard Maloney East and 93 rue Lois in Gatineau, receive new arrivals daily, thus offering you a wide variety of products in store.
It is also possible to buy several of these items by visiting our online store and we deliver everywhere in Canada.
Re-Source Integration is a social economy company whose mission is to create and maintain quality jobs for people with functional limitation, thanks to its offer of personalized products and services, respectful of the environment.
With nearly 150 dedicated and committed employees, working in 3 main activity sectors, we are the solution to the obstacles to which our customers are faced with the forces of our employees, our equipment, our experience, And this, since 1984.
Our customers benefit from fast-handed turnkey subcontracting, at very competitive prices, for all their storage, assembly, packaging and shipping needs. We have developed expertise in chain work with high quality control standards and implemented different production optimization methods.
Being an adapted company, we constantly adapt to the needs of our employees and our customers.
Recycled cedars Carry out the valuation of cedar retail for the extraction of essential oil and the manufacture of mulch.
Our free service to picking cedars at home is in operation from May to October.
Citizens can come and seek completely natural cedar mulch and can also drop their retail at our site at 312, rue Saint-Louis, Gatineau sector.
You can get our cedar essential oil in our 3 branches la Source des Aubaines, as well as line.