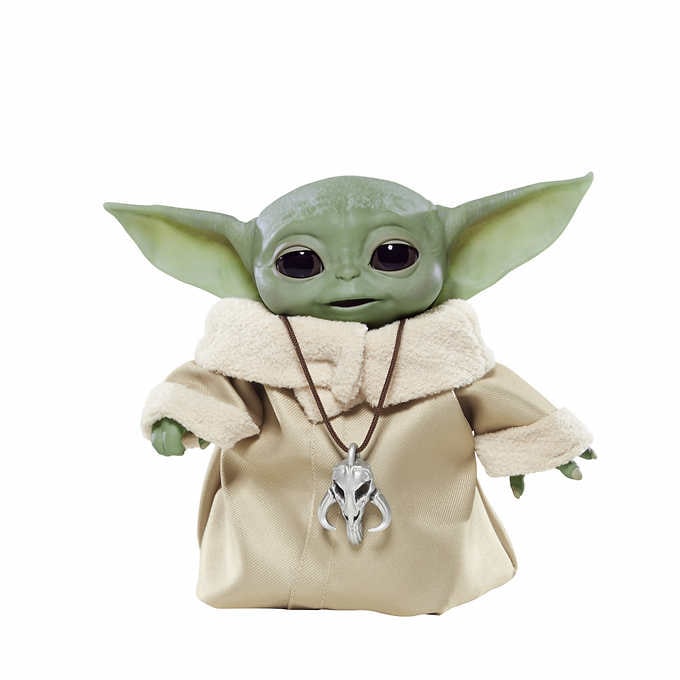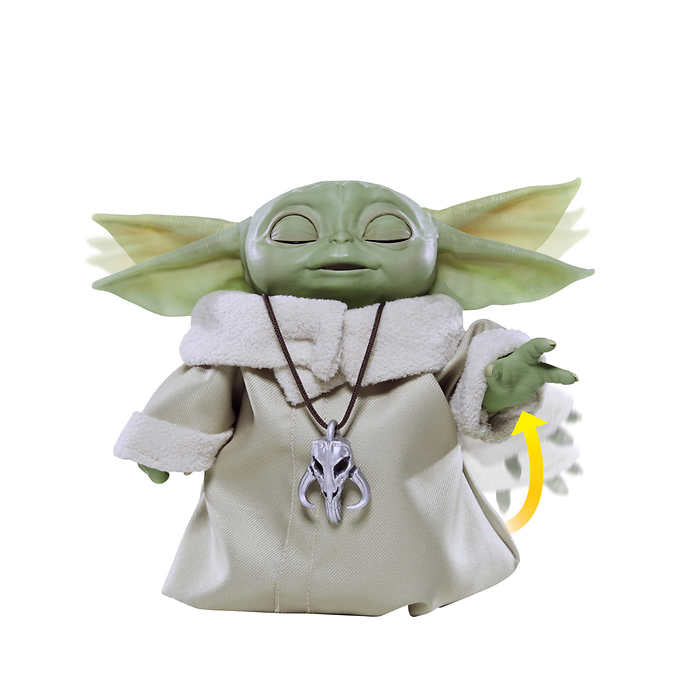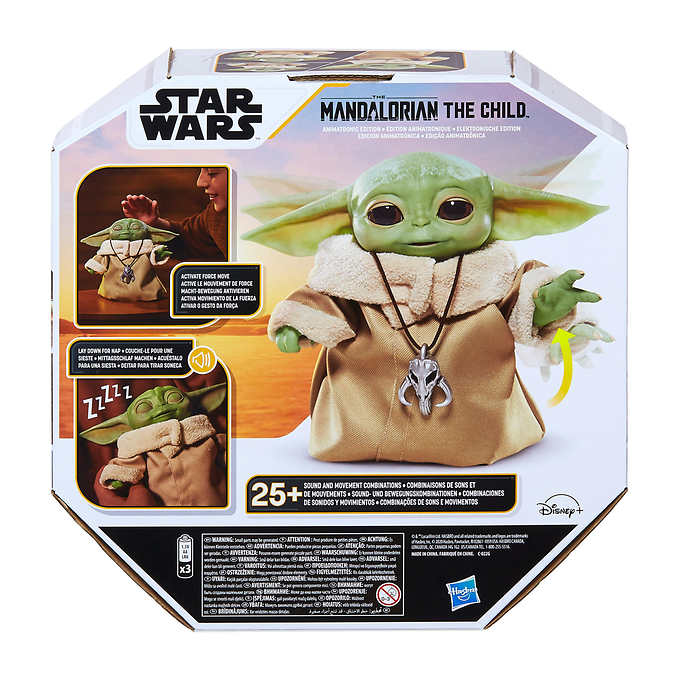 The Child Animatronic edition
Sale price
$38.93
Regular price
$59.89
En achetant chez nous, vous contribuez à maintenir des emplois stables chez
Re-Source Intégration
, pour des gens ayant des limitations fonctionnelles. Merci pour votre soutien!
The Child Animatronic edition
Sale price
$38.93
Regular price
$59.89
Description
Purchasing policy
He may look like " Baby Yoda ", but this adorable creature is called the child. We touch the top of the child's head, animatronic edition, to activate more than 25 combinations of sounds and movements, including noise of joy and excitement, laughter and babbling. The figurine can move the head from top to bottom, stir the ears from front to back and open and close your eyes. Features :
Sounds inspired by the series: we touch the child's head to activate sounds inspired by the character in The Mandalorian: laughs, babbles, noise of joy, excitement, fatigue and sleep, and noise of effects of the Strength
Motorized movements, whose head that moves from top to bottom, the ears that move back and forth, and eyes that open and close
Activation of force: children will have to caress the child's head 3 times to activate the force. He looks up, closes his eyes and sighs as if he used strength. From 4 years old
Street nap: channel strength requires a lot of energy. For the child to rest, you have to sleep it: he will then close his eyes and take a nap
Appearance faithful to the Disney Plus series: the Star Wars L'Enfant figurine, Animatronic edition is inspired by the darling character of fans of the Mandalorian series and is sold with a removable pendant and a quality tunic

4.2 '' x 10.9 '' x 10.0 in
Weight: 0.57 kg (1.2 lbs)

All sales are final. No return, exchange or refund. Photos can be indicative only.