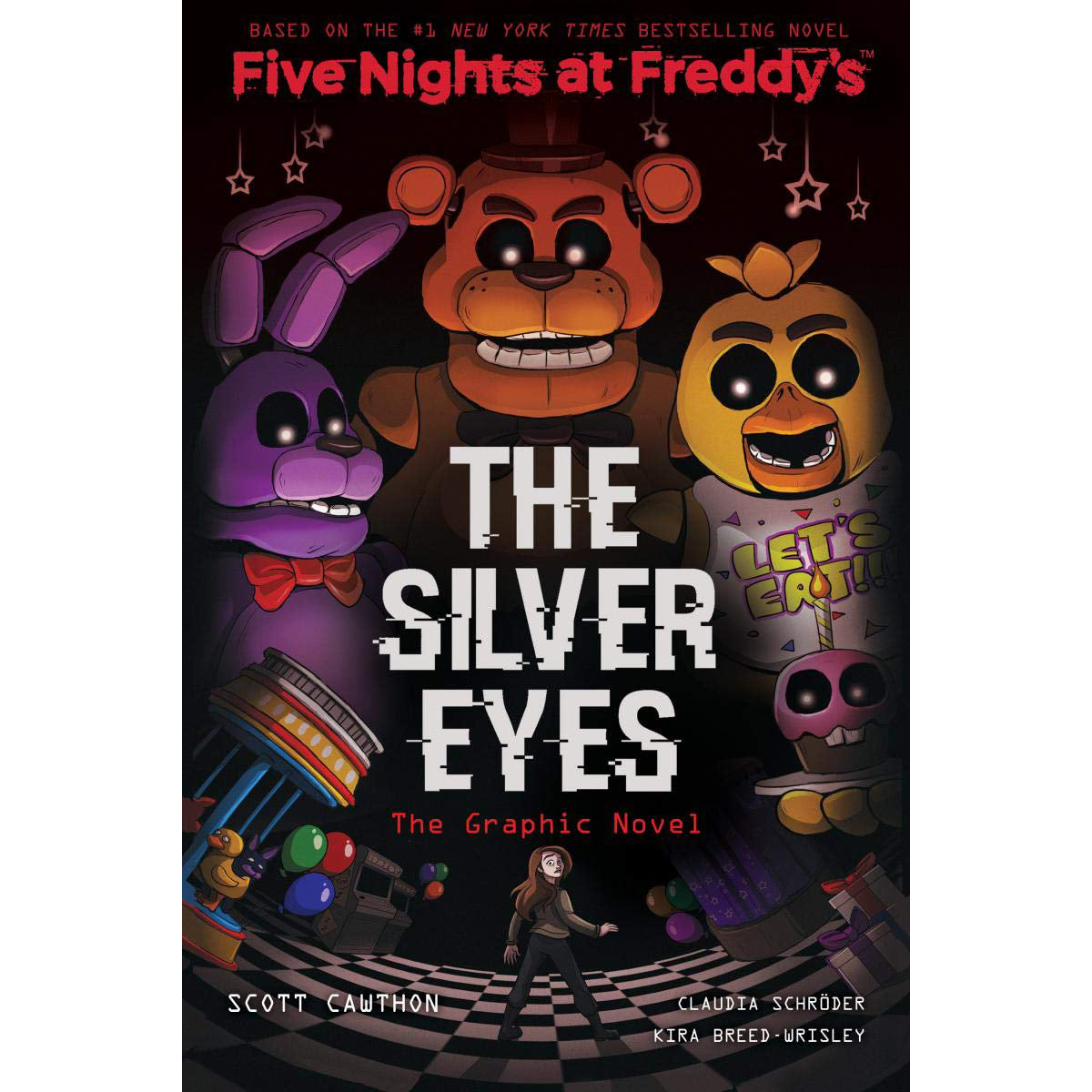 The Silver Eyes - Five Nights at Freddy's - Scott Cawthon
Sale price
$6.49
Regular price
$9.99
En achetant chez nous, vous contribuez à maintenir des emplois stables chez
Re-Source Intégration
, pour des gens ayant des limitations fonctionnelles. Merci pour votre soutien!
The Silver Eyes - Five Nights at Freddy's - Scott Cawthon
Sale price
$6.49
Regular price
$9.99
Description
Purchasing policy
Based on the bestselling horror videogame series, Five Nights at Freddy's!
It's been exactly ten years since the murders at Freddy Fazbear's Pizza, and Charlotte (Charlie for short) has spent those ten years trying to forget. Her father was the owner of Freddy Fazbear's Pizza and the creator of its four adult-sized animatronic animals that delighted patrons for years. Now, Charlie is returning to her hometown to reunite with her childhood friends on the anniversary of the tragedy that ripped their town apart.
Curiosity leads Charlie and her friends back to the old pizza place, and they find it hidden and sealed, but still standing. They discover a way inside, but things are not as they once were: the four mascots have changed. They now have a dark secret, and a murderous agenda..
The Silver Eyes
The Graphic Novel
Five Nights at Freddy's
Scott Cawthon
Livre en anglais
All sales are final. No return, exchange or refund. Photos can be indicative only.