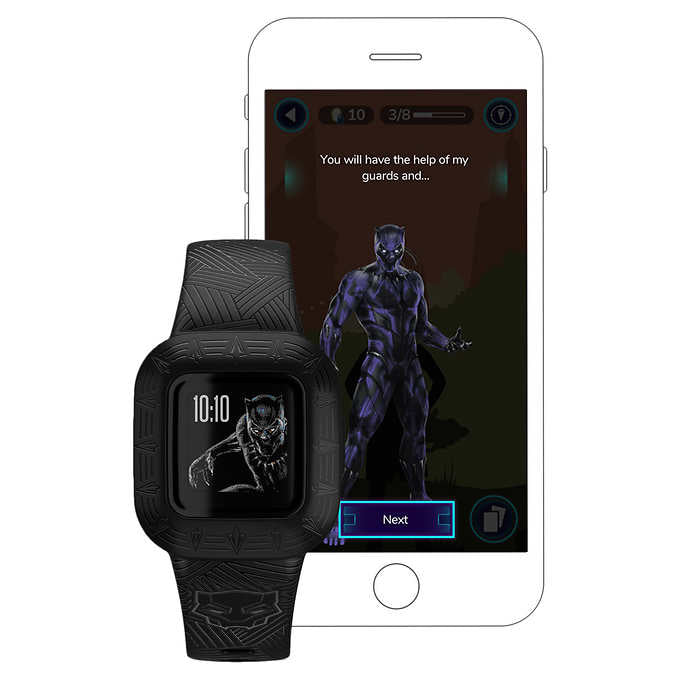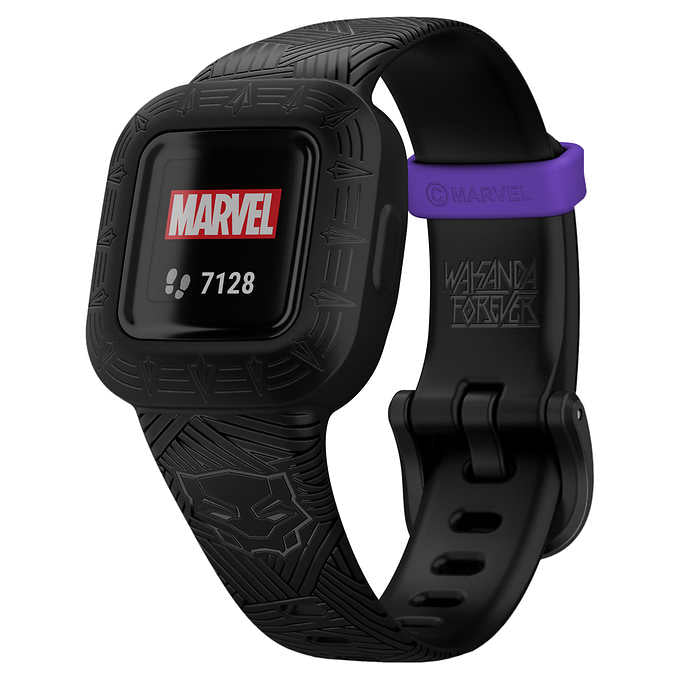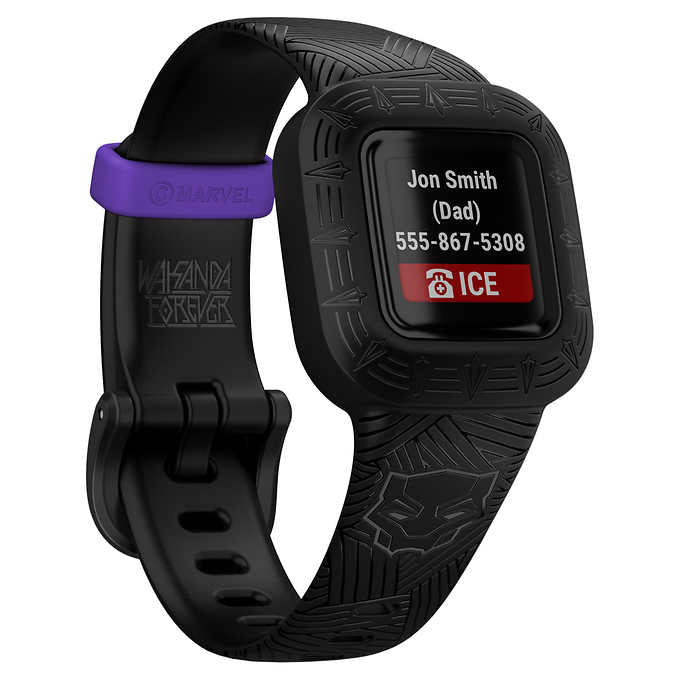 Garmin Marvel Black Panther Watch Vivofit Jr. 3
Sale price
$64.99
Regular price
$99.99
Tous nos articles électroniques sont préalablement vérifiés, testés et approuvés par nos techniciens.
En achetant chez nous, vous contribuez à maintenir des emplois stables chez
Re-Source Intégration
, pour des gens ayant des limitations fonctionnelles. Merci pour votre soutien!
Description
Purchasing policy
Thanks to the VívoFitMD JR children's activity bracelet. 3, your young people will be able to explore their world. With a color screen, this children's activity bracelet, robust and adapted to swimming, has an autonomy of up to a year. Thanks to him, children can discover educational adventures around the world by performing 60 minutes of daily activity.
This children's activity bracelet includes an interactive experience that allows children to participate in a Garmin world tour; Children can explore places and answer educational questionnaires on the exciting new places they discover
This activity bracelet, sustainable and adapted to swimming, has a large color screen with several dial options and autonomy up to a year - no recharge is necessary and the battery is replaceable by parents
He motivates children to achieve active minutes objectives that unlock funny adventure applications, games and icons
To facilitate task management, parents can use the Garmin JR.MC application to assign tasks, program alerts and alarms and reward children for their good behavior
See how your child's day takes place by following their steps, sleep and 60 minutes of daily recommended activity
The timed activities allow you to follow the steps of your child and the estimated distance during the game period, soccer training and many other things; You can consult the activities recorded later in the Garmin JR.MC application
Quickly access your child's emergency contact details thanks to the ECU widget (in an emergency)
PAS challenges in the TOE-TO-TOEMC application allow children to synchronize with their friends nearby to participate in walking competitions
Contents or accessories:
Vívofitmd Jr. 3
Documentation
Specifications:
Bracelet: Adjustable silicone bracelet
Suitable for the following size cuffs: Suitable for wrists 130 to 175 mm in circumference
Bracelet material: silicone
Display format: 14.11 mm × 14.11 mm (0.56 in × 0.56 in)
Screen definition: color display - 112 × 112 pixels
Display type: anti-reflective, memory-dans-pixel (MIP) Transflective 64 colors
Weight: 25 g
Battery life: up to 1 year (1 CR1632 battery replaceable by the user)
Degree of water resistance: 5 ATM (see Garmin.com/en-us/legal/waterrating-difinitions/)
All sales are final. No return, exchange or refund. Photos can be indicative only.